Who We Are & What We Do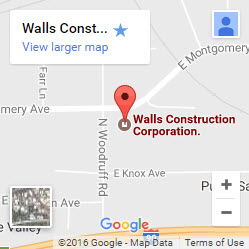 Starting business in 1986, Walls Construction continues our reputation of quality work, effective cost control, and efficient project delivery. We are a turn-key general contractor specializing in pre-engineered steel structures and general use commercial buildings.
Our crews are experienced in a variety of construction styles, everything from large steel structures, to mini-storage complexes, to custom homes. Our years of success come from a clear understanding that quality and customer satisfaction drive the future of this business.